GAF, the world's largest manufacturer of roofing products, sets high standards for roofing materials – and those who install them. Here are a few benefits to working with a factory-certified GAF Master Elite Roofing Contractor in the Charleston area.
A Quality Company
In order to become a factory-certified GAF Master Elite roofing contractor, Tri County Roofing had to improve that we are a legitimate, honest roofing contractor. Some of the proof we had to present includes:
Fully Licensed by our state to perform roofing work.
Adequately Insured for your protection.
Have a Proven Reputation for providing quality roofing services throughout the community.
Committed to Ongoing Professional Training to ensure quality installation.
Competitive Challenges
GAF has become North America's largest manufacturer of commercial and residential roofing. They have been in the business for over 125 years. Because of GAF's stringent standards, only the top 3% of all roofing contractors in the nation have qualified as Master Elite contractors.
Ongoing Training
When we became a GAF Master Elite contractor, we committed to an ongoing pursuit of expertise within our industry.  This includes attending workshops and training sessions to improve our own abilities.
Below are some photos of our crews as they attended an instructor-led training course to maintain their certification. They attended class work as well as a hands-on session where they added shingles, ridgecap, a valley and dripedge to a mock roof for the Golden Pledge Warranty.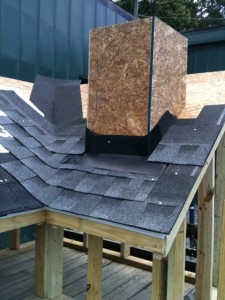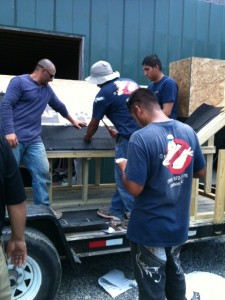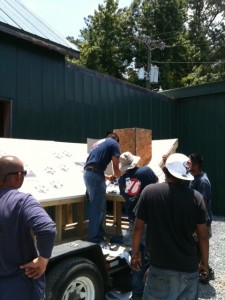 Enhanced Warranties
Because of the advanced training and adherence to proper procedures, GAF gives Master Elite contractors the ability to offer enhanced warranties to clients.
Local, Professional Services
Buying a new roof system is an important investment and a major purchase. By choosing Tri-County Roofing as your GAF Master Elite contractor, you are assuring yourself a qualified, reputable and dependable professional contractor.  We have been in business for over 40 years. We have held the GAF Master Elite Training Excellence Award since 2007.
For professional information about the different roof systems available to fit your building and budget, contact Tri-County Roofing and Siding.
[button link="https://www.tricoexteriors.com/contact/" target="self" color="#b20000″ text="light"]Schedule Your Roof Project Today[/button]