A damaged roof can be extremely dangerous and lead to more costly repairs, so if it needs to be replaced, it is important to do it as soon as possible. Unfortunately, too many home owners put off replacing their roof due to financial worries. What they may not realize is that there are many options to finance a new roof.
Acquiring a Loan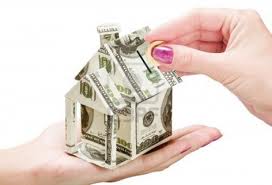 The traditional method for financing a new roof is to take out a loan. There are many loan types that can be used for home improvements:
Home owners can borrow up to $35,000 in federal funds for improvement projects through the FHA 203K Streamline Program. The amount is then rolled into your current mortgage.
A home equity loan is another popular choice. How much you qualify for depends on a variety of factors, including how much you owe on your mortgage and the value of your home.
Personal loans can also be used to finance a new roof. How much you qualify for depends on the lender and is generally based on your income, expenses, and credit.
See if the Contractor Offers Plans
Many contractors offer pricing plans so that a home owner does not have to pay for a new roof out of pocket. Here at Tri County Roofing & Siding, we have 3, 6 and 12 month plans, same as cash payment plans.
If a home owner is having trouble securing a loan, a payment plan might be their best option. They may also find that a payment plan costs less in the long run.
If you're considering financing a new roof soon, don't put it off! A good roof is an important part of a safe home. By taking a look at all of your financing options, you might find that it fits into your budget better than you think. Contact Tri County Roofing & Siding and discover how we can work with you to finance your new roof.