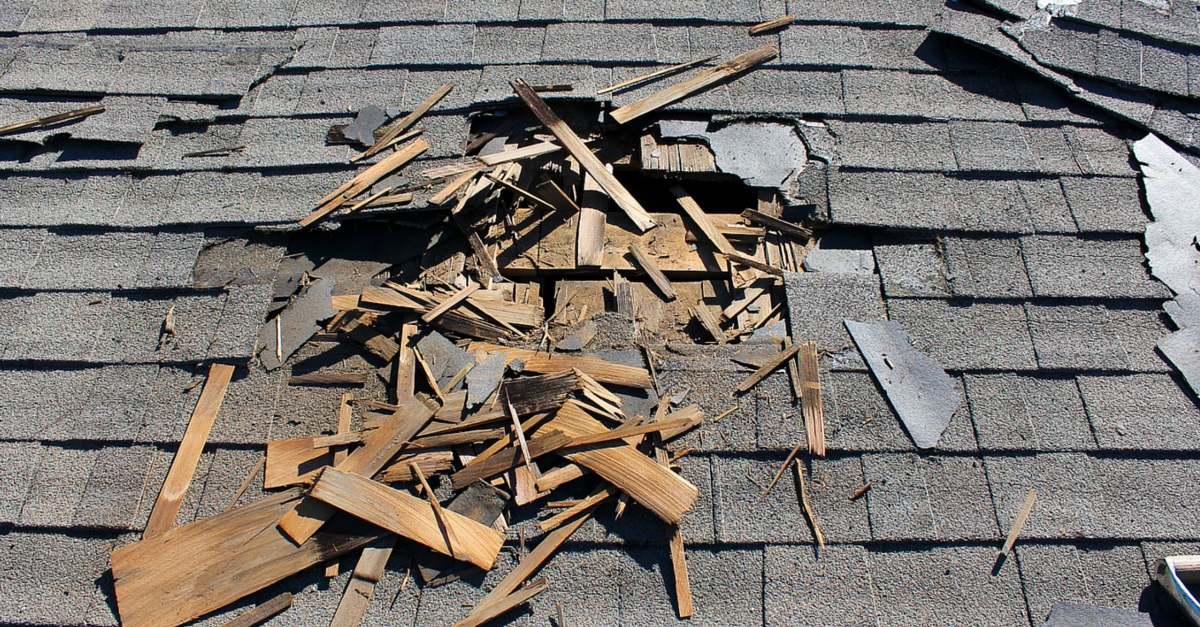 Realizing that your roofing system is deteriorating can be extremely Have you noticed shingles falling off your roof? Are you contending with leaks after every rainstorm? There's a reason for that, and it might be one that you haven't considered. Having a roof over your head is not enough. You need one that is sturdy and will keep you dry. If you're wondering why your roof is falling apart, consider one or more of the following reasons.
Age
Shingle roofing systems are only designed to cover your home for a couple of decades at the most. Depending on the type of shingles you have installed on your roof, you may begin to see signs of deterioration as early as 10 years after installation. With age, you might notice shingles buckling or curling, possibly even shrinking.
Poor Ventilation
Proper ventilation in the attic spaces plays an incredible role in the overall health and well being of your roofing system.  Proper venting should be checked and properly installed with every new roof that you have added to your home.  Be wary of contractors who urge you to simply install a new roof atop the old shingles – it may save you money on tear-off, but will be far more expensive on the long term.
Inclement Weather
No matter how beautiful the weather can be in Charleston, there are bad days too.  Sun and rain alike can make an impact on your shingle roof.  Blocked or clogged gutters may result from a combination of excessive rain and debris. Backup on a low slope roof can lead to leaking.
Wind storms may tear shingles off of your roof.  Check for missing shingles after any moderate to severe storms, and contact a trusted contractor to replace any shingles.  Minor repairs can be speedily accomplished if caught immediately.
Lack of Maintenance
There are plenty of reasons roofs fail due to lack of maintenance.  Minor repairs left undone can quickly escalate into much more severe problems.
Improper Installation
Some roofs fail prematurely for no apparent reason.  If you are unsure why your roof is failing, call in a professional to look for installation errors – or manufacturing defects. Ultimately, you could be dealing with improper preparation of roofing materials.
At Tri County Roofing, we want to make sure your Charleston roof is in excellent condition. Whether you require shingle roof replacement or repairs, our team will help to keep your home safe and secure.
Contact our team for help with your roofing needs today.
[button link="https://www.tricoexteriors.com/roof-replacement/shingle-roof-replacement-2/" target="self" color="#b20000″ text="light"]Shingle Roof Replacement Services[/button]