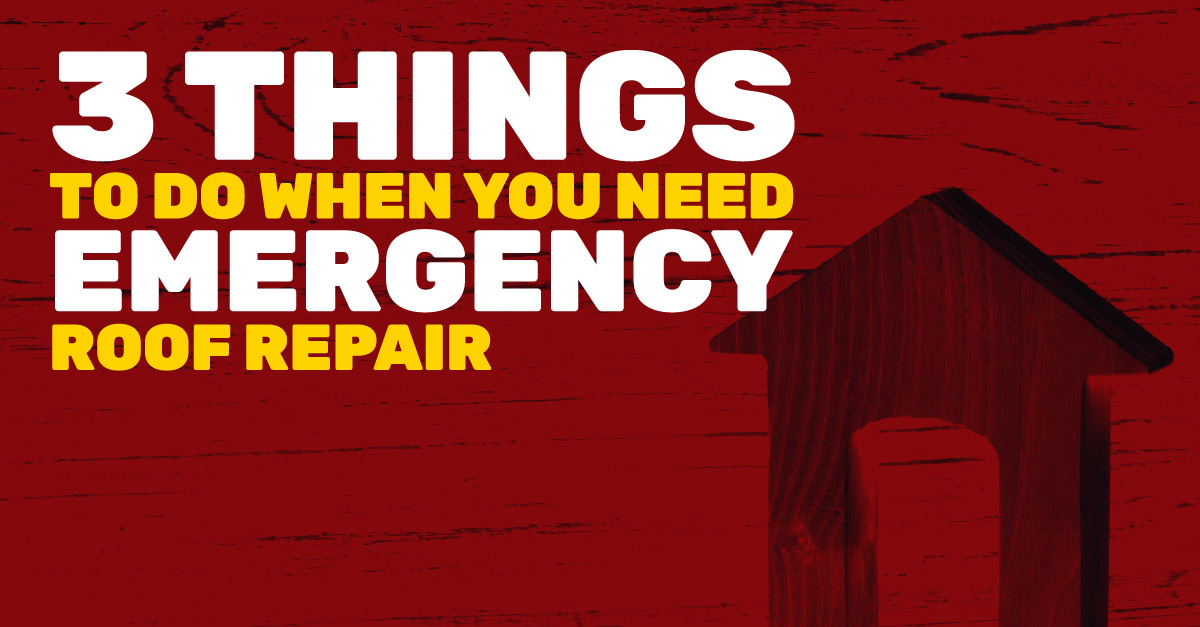 Roofs tend to provide excellent durability, and it's usually fairly simple to predict when a roof will need to be replaced. However, emergencies happen, and anyone who has dealt with a faulty roof knows it's a true home emergency. Strong storms, such as those which occur regularly in Savannah, SC, might cause damage which demands immediate attention. Here are three things to do when you need emergency roof repair.
1. Call a Roofer
If you encounter any of the following, make sure to contact a roofer as quickly as possible:
Leaking

Sagging

Shingles that are curled or cracked

Wet spots or algae growth
Your roofer will diagnose your problem promptly and provide some guidance for what to expect next. Additionally, your roofer will provide you with guidelines for what repair work will need to be done along with an estimate for what repairs will cost. Note that calling promptly is essential. By diagnosing problems early, you may be able to avoid more expensive repairs in the future.
2. Contact Your Insurer
Before setting a schedule for repair services, make sure to contact your insurer. Pull out documentation before placing a phone call so you can verify any questions. When preparing for emergency roof repair services in Savannah, SC, you'll want to clarify what is covered by your insurance plan. Furthermore, you'll want to verify your deductible so you can better estimate out-of-pocket expenses you'll need to cover. The claims process typically involves several steps; getting started early helps you ensure a timely repair.
3. Begin Repair or Replacement Work
It can take some time for your claim to be approved, but emergency claims often take priority. Feel free to talk with your roofer about what to expect when repair work begins so you can be prepared for any day-to-day changes you'll need to make. Once your claim has been approved, make sure to begin your repairs or replacement as quickly as possible. Prompt repair work helps keep your family safe, and it can prevent further damage to your home's interior.
If your roof has been damaged by a storm, it's likely others in the storm's path will need roof repairs or replacements as well. By getting an early start on the process and getting your claim approved as quickly as possible, you can ensure you're near the front on the line. If you have any questions about roof repair work, make sure to contact Tri County Roofing to learn more.
https://www.tricoexteriors.com/blog/roofing/excellent-tri-county-roofers