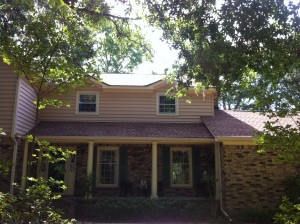 Shannon,
I thought you would like to know your crew impressed my wife because they worked until 7:45pm this evening, as she put it, to get ahead of the rain. It appears on the surface that the quality of the workmanship is there too, but I will leave that up to your GAF inspector.
We have NO complaints and like what they accomplished today. I tried to stay out of their way which must have helped their speed. lol
At this point, all I can say is I am very happy to have been referred to you.
Steve M.
Charleston, SC