If you are thinking about investing in roof repair for your Savannah home, chances are you'll hear some unfamiliar terminology. Still, you don't need to feel lost in the complicated vernacular of roofing professionals. Here are a few common roofing terms to understand that can make roof repair discussions much easier to navigate.
Flashing
Flashing is almost exclusively comprised of a form of durable metal and is placed on portions of the roof that intersect to help flume water toward the gutters. Break points in the roof, such as a chimney or air vent, should be protected with adequate flashing.
Gutter Apron
To prevent water from seeping into a home's exterior trim, a gutter apron is installed. A gutter apron is essentially a piece of aluminum that rests between a home's trim and the gutter itself. It is fitted just below the shingles along the entire edge of any roof.
Composition Shingles
Composition shingles are made out of asphalt derived from either organic cellulose or fiberglass. Today, most of the rooftops throughout America are comprised of fiberglass shingles.
Bond
A bond refers to the method used to secure tiles to one another on a roof. There are many bonds such as straight, staggered, cross, or broken and each may appeal to a different aesthetic.
Valley
A valley is an area in which two sloping portions of a rooftop meet. Here, a piece of flashing is typically placed to help properly drain rainwater from the rooftop.
Eaves
The overhanging bottom edges of a roof are the eaves. This overhang helps to throw water clear of the walls.
Ridge
The point at which two portions of a roof meet is called the ridge.
Slope
The angle of a roof is referred to as the slope and is determined by measuring the horizontal length of a roof along with the vertical drop.
Deck
Commonly made out of plywood, planks, or wood boards, the deck is the substrate to which the roofing (underlayment, shingles, etc) is applied.
Rafters
The sloping, supporting framework that is immediately below the decking; the deck attaches to this.
Contact Cements
The type of adhesives used to form an immediate on-contact bond for a number of applications throughout construction or roof repair are called contact cements.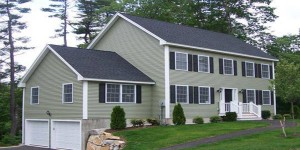 By knowing just a few common terms like these, it is much easier to communicate with roofing experts and convey your concerns. If you're ever in doubt, don't hesitate to ask a Savannah roof repair contractor, like Tri County Roofing & Siding, any questions you have.
Tri County's certified roof repair and replacement contractors, provide roofing services throughout the Savannah area. When you are in need of roof repair or a complete roof replacement, contact Tri Country Roofing & Siding.
[button url="https://www.tricoexteriors.com/repair-maintenance/" color="red"]
Roof Repair
[/button] [button url="https://www.tricoexteriors.com/roof-replacement/" color="red"]
Roof Replacement
[/button]