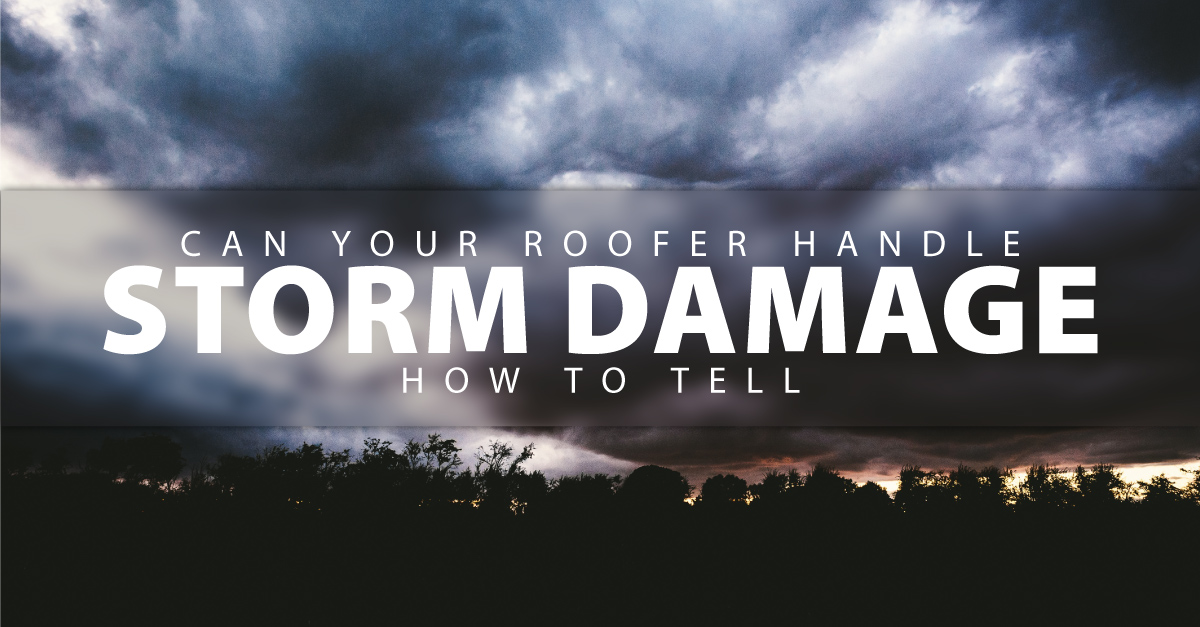 In an instant, heavy downpours, wind-driven storms and/or hail can rip roofs apart. All types of roofs are vulnerable to storm damage. Choosing a roofer for storm damage repair of your Savannah home is an extremely important decision. After all, not all roofing companies have the experience or equipment to respond quickly to roof repair emergencies. Keep reading to learn the credentials your roofing contractor should offer to guarantee a job well done in a pinch.
24-Hour Emergency Help Desk
Emergency storm damage may occur without warning at any time of day or night. When you are looking for a roofing contractor for storm damage repair or any other roofing services, look for a company that offers 24-hour emergency roof repair services and assistance that includes:
Fully-equipped service fleet ready to service any roofing system 24/7/365.

Qualified roofing and cleaning technicians to stop roof leaks and prepare and begin interior clean up.

Damages, services and the final result are documented start to finish with digital photos, thermal imagery and log listings, which better helps in filing a claim with your insurance company.
Works With Insurance Companies
An emergency roof repair often means you'll be filing a claim with your homeowner's insurance. Your roofing contractor needs to be experienced in dealing with claims adjusters, conducting a comprehensive roof inspection and making an accurate estimate.
Be wary of salespeople and so-called roofing contractors knocking on your door following storms — storm chasers. Don't let anyone on your roof and don't sign anything.
Storm Damage Repair References
The best time to shop for a roofing contractor that can handle storm damage roof repairs is during the calm before the storm, so to speak. You won't have time to thoroughly check references when you need an emergency roof repair to your Savannah home.
When you are searching for a roofing company to work with on a regular basis, the only definitive way to verify the qualifications of a roofing contractor is through references. Work with a roofing company with a solid reputation in your area, with proven experience in storm damage roofing repairs.
If you find yourself in need of storm damage repair to your roof, contact Tri County Roofing immediately. Since 1973, our goal has been to develop a relationship with our customers based on professionalism, trust and superior roofing services in Savannah and all surrounding areas.
How to Keep Your Roof in Stellar Condition