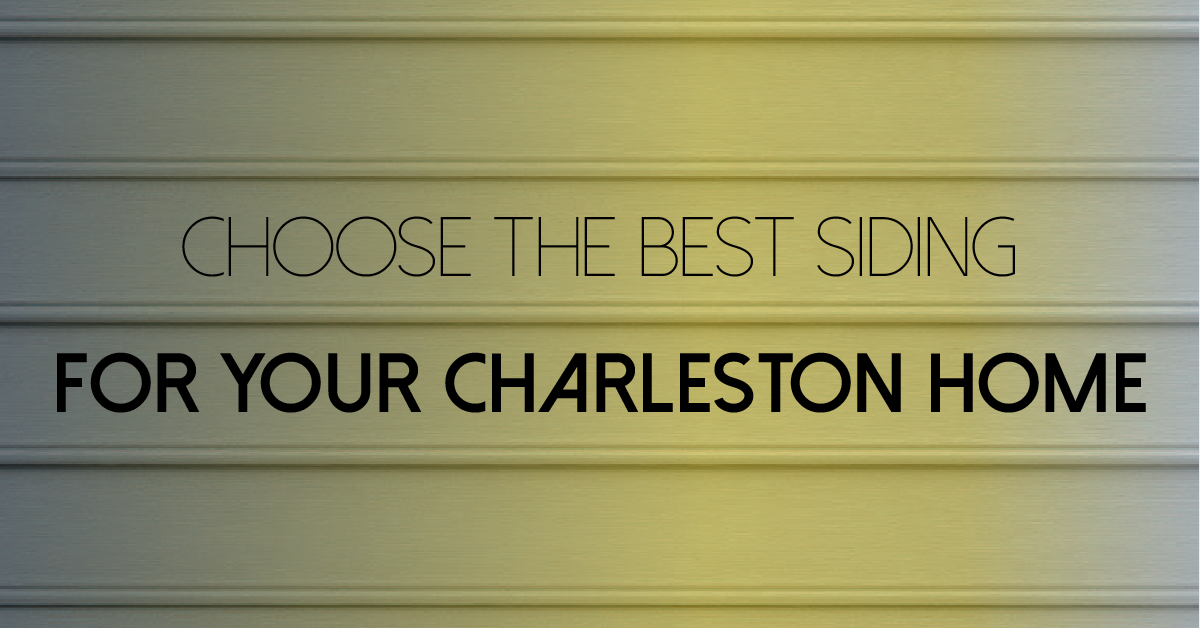 The siding on your Charleston, Mt Pleasant or Summerville region home serves a variety of important purposes. First and foremost, along with your roof, it's a vital part of the first line of defense against the onslaught of nature including tornados, cyclones, and violent thunderstorms.
There are more types of siding on the market than ever before including cedar (and other types of wood), fiber cement, aluminum, brick (usually called a brick veneer), stucco and more. Given our weather conditions and the bang-for-the-buck factor, vinyl siding is most likely your best choice. And chances are that your roofers in Charleston can install it for you.
Some Benefits of Vinyl Siding
Why would you select vinyl over all those other choices? Here are a number of excellent reasons.
There is a wide and diverse palette of colors to choose from. This is one reason why many roofers in Charleston also offer siding services; they are experienced in color-coordinating the
contrast or complementary colors of your entire exterior.
Vinyl is extremely durable and offers a long life. It's excellent at resisting the ravages of the sun's UV rays. It offers excellent protection against hail, unlike other materials.
Installation is comparatively easy. That fact alone will save you money on installation labor to say nothing of the short period of time that your home will appear "under construction."
Maintenance is a breeze. In most cases, a simple scrubbing with soapy water will be enough to restore your home's exterior to its vibrant, clean look.
Individual panels can be easily replaced. No siding is completely immune to damage. Vinyl panels are as easy or easier to replace than other mediums. The only fly in the ointment is getting a perfect color match. However, with a bit of foresight, you can purchase some extra panels to ensure that in the future you will have stock from the same color lot.
It is fire resistant. It's harder than a number of other materials to ignite simply because it's primarily polyvinyl chloride (PVC), so it's inherently flame retardant because of its chlorine base.
Are you in the market for new siding? Whether you are remodeling or getting your home in tip-top shape in preparation for putting it on the market, why not give us a call at Tri County Roofing? We are not only your premier roofers in Charleston, we are also siding and window experts.
Read: How to Pick Supreme Gutters for Your Home