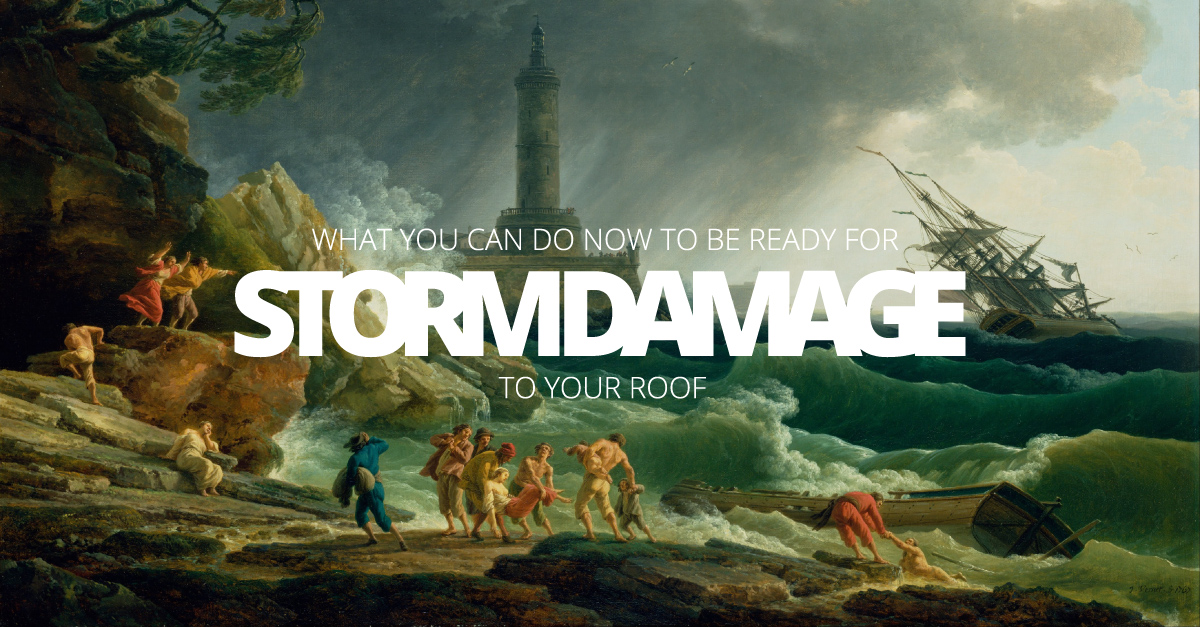 Although our area seldom takes the full brunt of Mother Nature's fury during storm season, we do experience high winds, hail, and heavy rains that can cause significant damage to your roof. Some of the most common issues that require storm damage repair in Savannah neighborhoods are:
High winds that tear off shingles, metal panels, or tiles and damage the underlayment.
Broken tree limbs, heavy branches, or other wind-borne debris that crash through the roof during a storm.
Hail damage to the shingles or other roof system components.
Flashing failure in the valleys or around roof penetrations like the chimney, skylights, or plumbing stacks that allows rainwater to leak into the attic.
Badly clogged gutters that don't drain and let water back up under the roofing material during heavy rains.
Proactive Ways to Prepare for Damaging Storms
While it's impossible to fully protect your roof against every possible storm scenario, there are steps you can take in advance to minimize stress and potential damage to your home including:
Line up a dependable roofing contractor. If you begin vetting roofers now, you'll have peace of mind that you have a skilled and dependable professional to call if your roof gets damaged during a storm. Make sure the roofer you choose is fully insured and manufacturer certified, with a lengthy history and a reputation for responsiveness, reliability and customer service. Be sure to keep your contractor's phone number close by so you can reach them when necessary.
Keep your roof in good repair. Have your roof inspected and get any minor issues repaired as soon as possible so your roof is in the best possible condition to withstand stormy weather.
Know the locations of your utility shut off valves. If your roof gets seriously damaged in a storm, you may need to shut off the flow of water, electricity and gas to avert a flood, fire, gas leak or explosion.
Check for Damage After a Storm
First, look for water drips or stains on the attic ceiling, then head outdoors and walk around your home's perimeter to visually inspect for roof damage, like broken shingles or tiles, missing flashing, damaged gutters or piles of shingle granules on the ground. Don't attempt to climb up on the roof yourself. Instead, call your roofing contractor to perform a thorough inspection.
For expert help with storm damage repair in Savannah, contact us at Tri County Roofing.
[button link="https://www.tricoexteriors.com/blog/roofing/how-to-vet-your-local-charleston-roofers/" target="self" color="#b20000″ text="light"]Read: How to Vet Your Local Charleston Roofers[/button]