Investing in renovations for the exterior of your home can not only help improve the function and safety of your home but also help to improve its curb appeal, which in turn helps to increase your home's value. The following are 7 exterior home improvement trends currently popular among homeowners that you should consider for your home:
1.) Create an Outdoor Living Space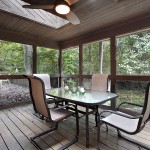 More and more homeowners are beginning to extend their living space outwards in order to get more enjoyment out of their home?s outdoor areas. Outdoor living rooms often consist of decks, patios, and porches that are fully furnished and perfect for socializing.
2.) Add Exterior Lighting
Improving your exterior lighting will not only help make your outdoor areas usable during the evenings, it can also help to highlight architectural features of your home ? not to mention make your home safer and more secure.
3.) Install a Skylight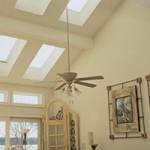 What better way to bring more natural light into your home then through the use of skylights? Homes with skylights in their roofs tend to be more attractive to buyers, as well.
4.) Consider a Concrete Driveway
Skip the asphalt, which absorbs heat thereby making your home feel much hotter than it is, and use concrete instead.
5.) New Window Replacement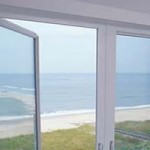 How old are your windows? If you can?t even guess, then odds are they?re pretty old, which means they are probably leaking a lot of air. Not only will new windows enhance your home's look, they?ll also make your home more energy-efficient since they will help cut down on the amount of energy that leaks out of your home.
6.) Think About a Roof Replacement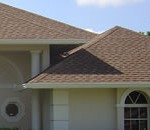 Roof replacement is something that you should strongly consider if your current roof is older than 20 years. But, a new roof will not only help prevent serious issues from developing, such as leaks and rot, it also will improve your home's aesthetic. A roof can help to tie in the total exterior package, depending on its style and color.
7.) Update Your Exterior With Siding Replacement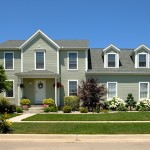 Vinyl is one siding option that is a good idea if you have old, worn looking, or rotting siding. Vinyl siding is durable and will last a long time – not to mention it's available in numerous colors and styles.
Each of these 7 exterior home improvements will not only increase your property value but also add to your home's curb appeal. Plus, choosing to make improvements to your home can help you enjoy and love your home even more!
At Tri County Roofing & Siding, we can help you with a number of these exterior home improvements, including roof replacement and siding replacement. When you are in the market for new roofing or siding, contact Tri County Roofing & Siding.
[button url="https://www.tricoexteriors.com/roof-replacement/" color="red"]
Roof Replacement
[/button] [button url="https://www.tricoexteriors.com/exterior/siding/" color="red"]
Siding
[/button]