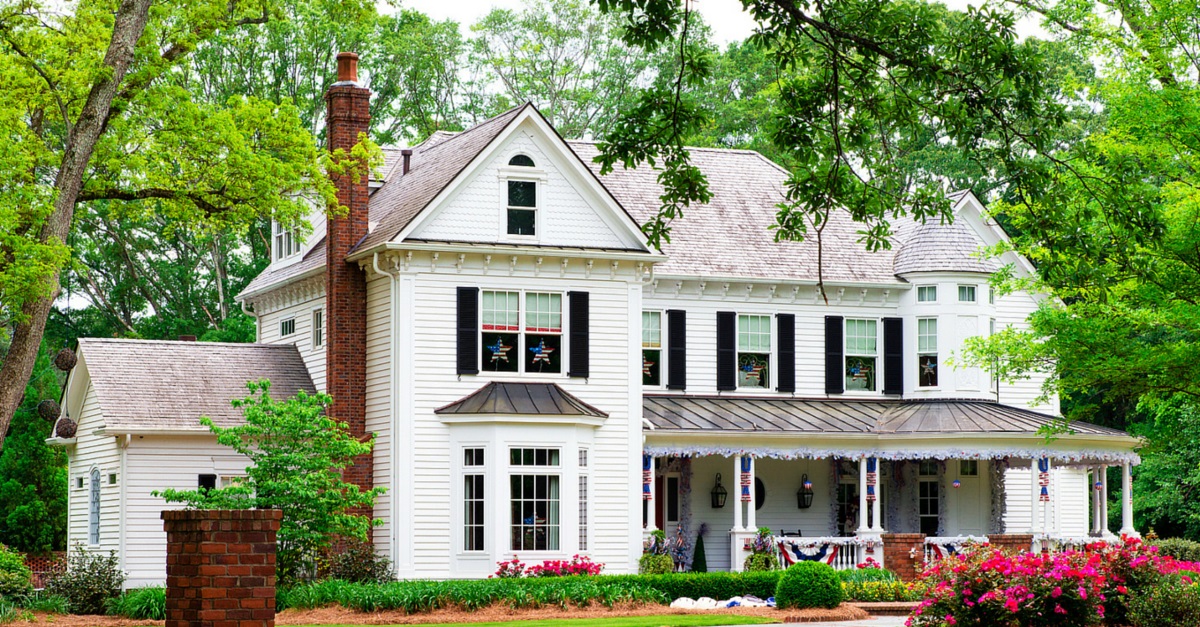 When selling a home in the Charleston area, it is extremely important to make a great first impression on potential buyers. Enhancing your home's curb appeal is the best way to do that, and it can include minor projects, such as sweeping walkways and trimming the grass, all the way up to installing a new roof or siding. Here are a few steps you can take to capture the attention of potential buyers and draw it to your home's best features.
Use Appropriate Landscaping
Add flower beds and raised gardens to increase your homes visual appeal, using plants that are appropriate for the climate and season. Keep your grass, tress and shrubs healthy and well-maintained. Be careful to balance the landscaping appropriately, so that it does not overshadow your home's architectural details.
Enhance Your Home's Entryway
Create a well-defined walkway to your front door, using patio bricks, stones or landscaping, which will make your home seem warmer and more inviting to potential buyers, and add decorative lighting for nighttime use. Refresh the paint or stain on your front door or replace it with a more decorative model to create a focal point for the buyer's attention.
Add Decorative Touches
Highlight your homes natural beauty by adding unique molding and trim. Use features like birdbaths, flower boxes, shutters or a decorative mail box to add a creative touch.
Highlight the Driveway
Use landscaping or decorative stones or brick to accent your driveway. Keep the surface clean and reseal it, if necessary, to keep it looking attractive. Repaint or replace your garage to match the decor of your home.
Refresh Your Home's Exterior
If your home has not been repainted in a while, add a fresh coat to make it more visually attractive to buyers and to reduce their immediate maintenance requirements. Or, consider upgrading to vinyl siding to virtually eliminate maintenance and add value to your home.
Consider Replacing the Roof
If your roof is near the end of its life, consider replacing it. A new roof can immediately increase the curb appeal of your home and buyers will be more likely consider home with a new roof, due to the reduced maintenance requirements.
If you are ready to install a new roof in the Charleston area, contact our team at Tri County Roofing & Siding.
[button link="https://www.tricoexteriors.com/roof-replacement/shingle-roof-replacement-2/" target="self" color="#b20000″ text="light"]Are you ready for a new roof?[/button]