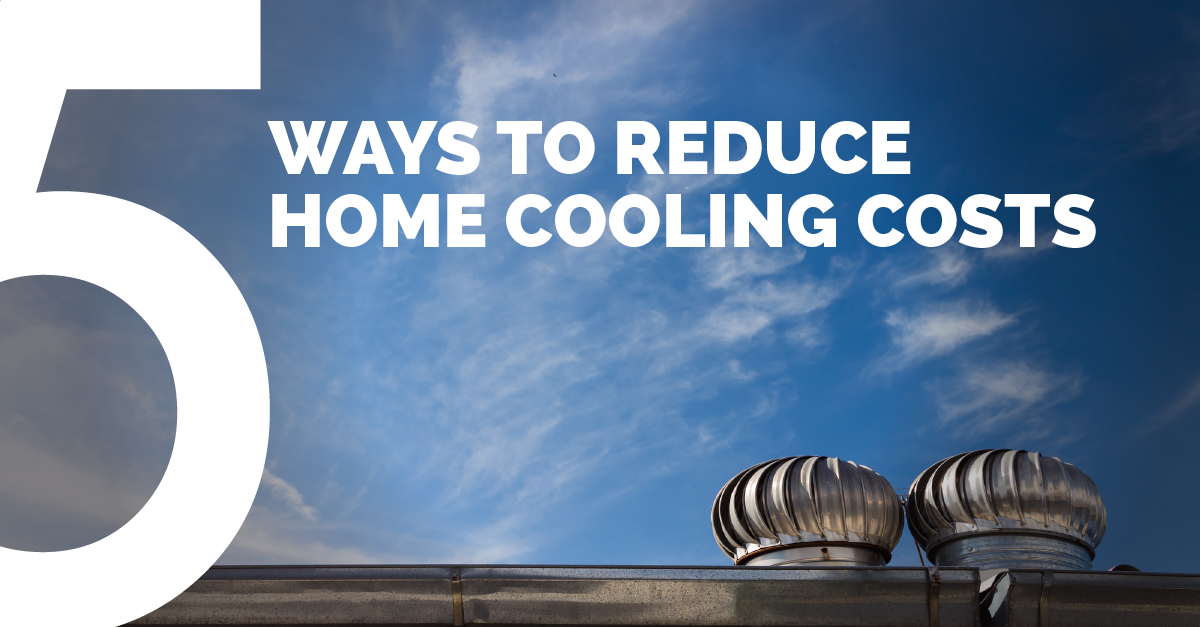 With warmer weather approaching, you are likely taking advantage of the gorgeous days. You might also be performing normal annual maintenance in and around your home, making sure your home runs efficiently and lasts for years to come. There are several proactive steps you can do to help reduce your cooling costs each year. Here are a few steps you can take to reduce the amount of heat in your home during the hottest months.
Reflect the heat away from your home
One way to reduce the strain on your air conditioner is by having a reflective coating applied to your roof by qualified and experienced roofing contractors. This application helps to reduce the amount of heat that builds up in your home during the day. Additionally, your new reflective coating will also help your roof last longer by preventing degradation of the shingles, which can be caused by expansion and contraction.
Give your home a makeover
Homes with darker shingle colors will naturally absorb more heat during the day. With the help of qualified roofing contractors, you can choose a lighter color for your shingles, which can reduce heat absorption and keep your home a few degrees cooler. Planting shade trees around your home, especially on the south and west sides, can also help to block how much sun reaches your home. Of course, shade trees take time to grow large enough to be effective, so patience is key here.
Ventilation, Ventilation, Ventilation
Proper attic ventilation is essential for lower cooling costs during the summer months. Everyone knows that heat rises, but have you considered where that heat goes in your home? Without proper attic ventilation, the heat your home absorbs during the day remains trapped in your attic. By hiring experienced roofing contractors, you can make sure your attic has plenty of ventilation with the use of ridge vents or attic fans. The proper attic ventilation can potentially reduce your cooling costs by as much as 10%.
How can I find a professional in my area?
Tri-County Roofing & Siding has been family owned and operated since 1973. Certified as a GAF Master Elite contractor as well as a CertainTeed SELECT ShingleMaster, your satisfaction is guaranteed. Don't wait! Contact us today for a free estimate and see how we can help you to reduce your cooling costs.
[button link="https://www.tricoexteriors.com/contact/" target="self" color="#b20000″ text="light"]Contact Us about Ventilation![/button]