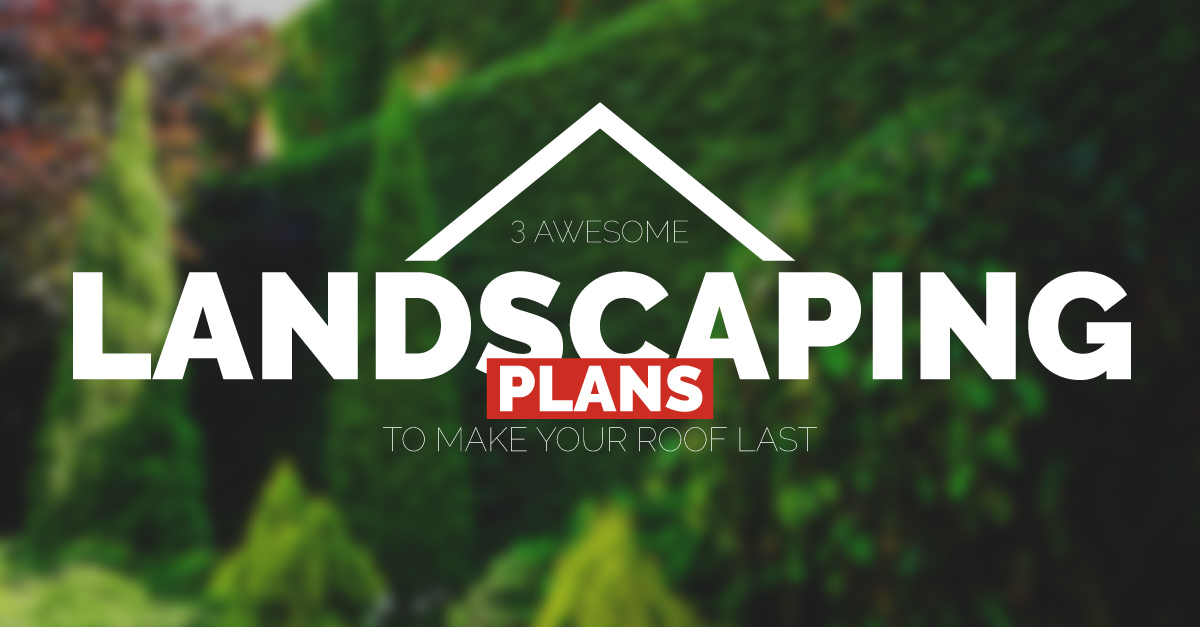 Your roof can last for decades with proper care. This involves the right landscaping and roof design to compliment your home.
Trees

Tree branches and twigs can land on your roof in a wind storm and stay there until they are removed. Branches can harm your tiles or shingles. They can poke holes in the underlayment and attract moss and algae.
Trees can topple onto the roof in high winds. This can cause major damage that might require a complete roof replacement.
Keep your trees trimmed and as far from your roof as possible. Stately old oaks, palm trees, palmettos and pines are popular components of landscaping in South Carolina. These lovely trees should not be too close to the roof.
Decorative downspouts
The process of water runoff from the roof becomes a landscaped art form with the combination of rain chains and creative splash pads. The concept for rain chains comes from Japan where they are known as kusari doi. The chains include cups, pots and floral designs that collect the water and guide it down the chain to a decorative splash pad. Chains can also guide roof water into barrels for later use.
Colorful, creative rain downspouts or rain chains are now sold everywhere to complement your architecture. The rain chains replace the traditional enclosed downspout usually found on the side of a house or commercial building.
Rain chains can be fashioned from many materials. Some homeowners use more than one rain chain attached to gutters since they are an attractive addition to the landscape.
Splash pads are also decorative. The block of cement that forces water away from the home's foundation has been replaced by a copper leaf design or ceramic pot in the shape of a fish or frog that diverts water below the chain.
Green roofs
Roof gardens and grass work on some flat roofs. This makes eco-friendly use of roof space in many urban areas, and serves as a place to take up rainwater. Professional roofers with expertise in green roofing will prepare the roof area for growing plants in transported soil or in boxes and pots. The roofer will estimate how much weight your flat roof can hold. The roof must be waterproof with good drainage.
Contact Tri County Roofing, your roofers in Charleston, Hilton Head, Myrtle Beach and surrounding areas, for assistance with landscaping concepts that will protect your roof.
[button link="https://www.tricoexteriors.com/blog/roofing/what-you-can-do-now-to-be-ready-for-storm-damage-to-your-roof/" target="self" color="#b20000″ text="light"]READ: WHAT YOU CAN DO TO BE READY FOR STORM DAMAGE TO YOUR ROOF[/button]